Farallon recently welcomed Ms. Sarah Glathar, Project Manager/Compliance Specialist, and Mr. Paul Garvin, Project Hydrogeologist, as new technical staff in Farallon's Portland, Oregon office.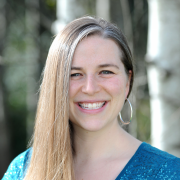 Sarah holds a Bachelor of Science degree in Chemical Engineering from Oregon State University and has 9 years of experience in the environmental industry. She has managed the implementation of comprehensive compliance plans and directed client compliance activities under complex regulatory programs, including solid waste, hazardous waste, air, stormwater, industrial wastewater/pretreatment, and spill prevention. She has managed annual client reports for hazardous waste, Toxics Release Inventories, stormwater discharge monitoring, industrial wastewater, and hazardous materials inventories, and has developed and conducted site-specific employee environmental training programs. Additional experience includes completion of Stormwater Pollution Prevention Plans; site-wide Multi-Program Environmental Compliance Audits; Phase I and Phase II Environmental Site Assessment Reports; Remedial Investigation/Feasibility Study documents; Hazardous Building Materials Surveys; and Spill Prevention, Control, and Countermeasures Plans. Sarah is a regular presenter at area environmental, health, and safety gatherings on diverse topics such as stormwater regulation changes, chemical safety, successfully dealing with regulatory agencies, and hazard communication. As a Project Manager/Compliance Specialist with Farallon, Sarah assists clients in complying with environmental regulations and effectively managing legal requirements such as regulatory agency communication, record-keeping, and employee training.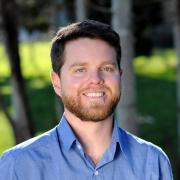 Paul holds a Master of Science degree in Hydrogeology from the University of Nevada, Reno, and a Bachelor of Arts degree in Geology with a Chemistry minor from the University of Colorado, Boulder. He has 4 years of experience in the environmental consulting industry, working as a Hydrogeologist on projects that involved field data collection, data review and analysis, and preparation of technical documents. Paul has collaborated with senior-level personnel on hydrogeologic and environmental investigations at active industrial, remedial, and mining sites. He also has served as field coordinator and lead manager for well installation and decommissioning programs at large and remote sites, with duties that included geologic logging, well design, and in-situ aquifer testing. Paul has installed and maintained groundwater monitoring networks, performed Geographic Information System mapping and analysis, and supported groundwater modeling projects. As a Project Hydrogeologist with Farallon, Paul is involved in a variety of projects that entail site restoration, environmental site assessments, subsurface investigations, and water resource management. Field work responsibilities throughout Oregon and Washington include stormwater sampling and compliance assessments, environmental site assessments, drilling oversight, and soil and water sampling.