Veterans Day's originated as Armistice Day in 1919 to commemorate the signing of the armistice that ended World War I, but in 1939, it was renamed Veterans Day to honor all veterans of all wars. This Veterans Day, we spotlight some of the Veterans at Farallon who have helped in Farallon's success. We sat down with Rob Ralstin, Project Compliance Specialist, and Deb Worden, Accounting Manager to interview them about their time in the U.S. Army.
Rob Ralstin
What have your learned from your time in in the Army that has shaped who you are today?
Give your absolute all to your Soldiers and they will take care of you. General Colin Powell said it well: "Leadership is solving problems. The day Soldiers stop bringing you their problems is the day you have stopped leading them. They have either lost confidence that you can help, or, concluded you do not care. Either case is a failure of leadership." These are true words for both military and nonmilitary folks. Simply replace the word Soldier with the word employee.
What were some of the reasons that you joined the military?
I come from a long line of military service. My great-grandfather served in World War I and had one of the deadliest jobs in the Army as a trench runner, carrying the communications from commanders throughout the battlefield. My grandfather was a P-47 Thunderbolt fighter pilot in World War II. He was stationed in England during the height of the war and flew missions throughout the European theater. Tragically, his plane went down when he was only 24 years old while my grandmother was pregnant with my father. She later remarried, and her second husband adopted my uncle and my father and whom I'm named after. He was a Naval officer during the Korean War. My uncle was an Air Force Reservist during Vietnam. I was in High School when 9/11 occurred, and this event really solidified my commitment to join the military. When I graduated, I enlisted into the Army as a Combat Engineer, went to Airborne school, was assigned to the storied 82nd Airborne Division, and was deployed to Iraq shortly after. I am now working on my 15th year in the Army.
How do you balance your role as a Project Compliance Specialist and your commitment to serving our country?
Balancing between my role as a Project Compliance Specialist and a leader of Soldiers can be very difficult. Over the last 10+ years I've really learned how important it is to share more with my "civilian" colleagues and managers about what I do for the Army. Bringing others into my life allows them to better understand the importance of supporting our citizen Soldiers. I think most of us know how burdensome it can be to hire Reserve and National Guard Soldiers, because we are often pulled away from work for varying lengths of time and it can be in the middle of a project. This is why it's so important to be in constant and open communication with your manager, your team, and your clients. I feel incredibly fortunate to have such supportive leaders and colleagues always ready to jump in during my military absences. If I didn't have their support, I wouldn't be successful at either of my roles.
Deb Worden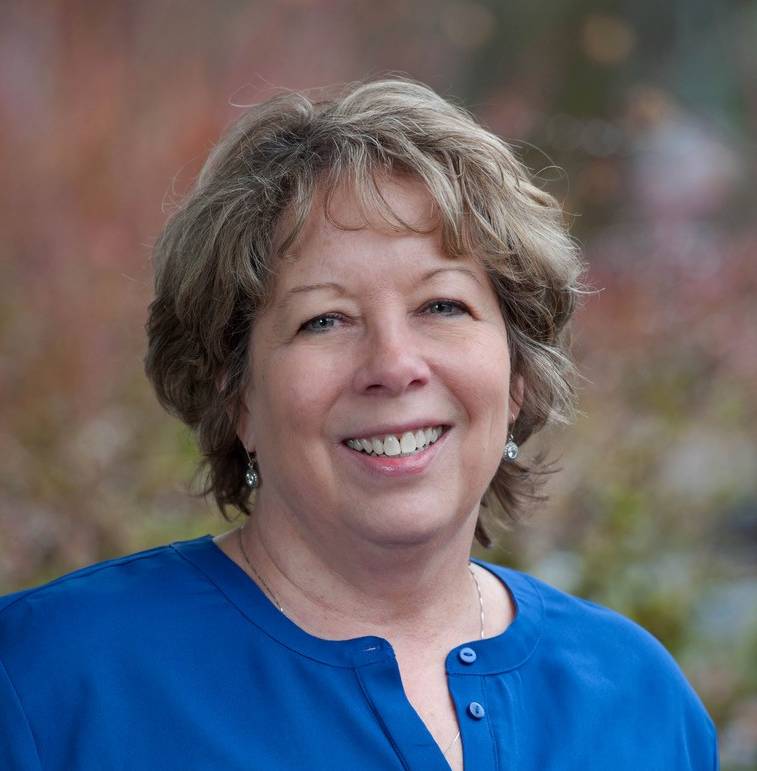 What have you learned from your time in the Army that has shaped who you are today?
I think what most people take away from their time in the military is a sense of discipline and pride. I served for 3 years, and I met my husband during this time. He spent 21 years in the service. So, much of my really relevant experience comes from being a military spouse. This is a challenging role to be in.
What were some of the reasons that you joined the Army?
The main reasons for enlisting were that there were no real opportunities in the small town that I grew up in, and I did not have the funds to attend college. This choice gave me the opportunity to grow and further my education as well.
You were part of the first group of women in basic that had to qualify with a weapon. What was that experience like?
When I enlisted, I joined the Women's Army Corps. During my time in basic training (a 6-week exercise), the Women's Army Corps was disbanded. When I finished, I was actually regular Army, and I was in the first group of women that had to qualify with a weapon! Qualifying with a weapon was interesting. I knew how to handle a weapon but it was never an M-16, which is a semi-automatic rifle! The scariest part was the other women that had never handled a gun



Happy Veterans Day to everyone that has served this great nation, and thank you for your service!