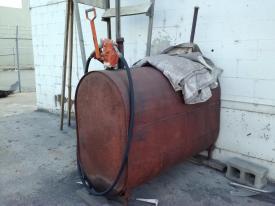 When it comes to selecting a consulting firm to conduct a Phase I Environmental Site Assessment (Phase I ESA), we know you have a lot of choices. Whether the Phase I ESA is being conducted as part of the due diligence process associated with a property transaction or to meet another objective, you want documentation that thoroughly and accurately assesses potential environmental liabilities. Although a Phase I ESA performed by one environmental consultant may sound as good as the next, not all Phase I's are created equal.
A defensible Phase I ESA is an indispensible element of thorough due diligence. Particularly in light of the All Appropriate Inquiries (AAI) Final Rule, knowing and fulfilling the criteria for protection from liability can avert substantial cleanup responsibility down the road. The AAI Final Rule established specific regulatory requirements to qualify for certain landowner liability protections under the Comprehensive Environmental Response, Compensation, and Liability Act (CERCLA) and corresponding state regulations.
The bulleted list below presents the facets of a Phase I ESA that should be considered before you select an environmental consultant to assess your property. The following are attributes of a Farallon Phase I ESA, which distinguish Farallon services from those of other consulting firms:
CERCLA defensible: Meets AAI criteria for liability protection.
Executive Summary included in Phase I ESA Report: Facilitates reference to findings and conclusions.
Completed by an Environmental Professional with a minimum of 5 years' due diligence experience.
Comprehensive regulatory and historical reviews conducted.
Local and regional actual knowledge incorporated.
Client-customized report format provided: Not a check form or template.
Current and historical aerial site plans included.
Color topographic maps and figures included.
Complete regulatory database report provided.
Report issued in electronic and hard copy format.
A Farallon-conducted Phase I ESA conveys additional benefits, including ongoing client contact throughout the site assessment, as necessary. This practice of open communication triggers immediate client notification of a significant discovery at a property, rather than delaying disclosure until delivery of the written report. Additionally, Farallon's integrated suite of environmental consulting services facilitates seamless transition from Phase I work into further investigation if an issue requiring follow-up is identified at a property. Evaluation of cleanup requirements and costs and implementation of necessary cleanup are expedited by Farallon's existing familiarity with the property.
For clients who require a Phase I ESA scope of work tailored to specific property conditions, Farallon assists with integrating out-of-scope items such as asbestos, wetlands, and business risk. With an Associate Regulatory Specialist who serves on the ASTM International technical committee overseeing the Standard Practice for Environmental Site Assessments, Farallon is well versed in AAI requirements and emerging environmental concerns.
Ms. Tina Huff would be happy to provide additional information and discuss how Farallon can help meet your Phase I ESA needs. As Manager of Farallon's due diligence program, Ms. Huff has conducted hundreds of Phase I ESAs throughout the United States at sites ranging from single residences to large portfolios of commercial properties. You are invited to contact Ms. Huff at (425) 295-0813 or tinahuff@farallonconsulting.com.
Comparing the Phase I ESA approach, thoroughness, and deliverable quality offered by various consulting firms will underscore Farallon's value-added product. A Phase I that sounds like a bargain could prove substantially more costly in the long run. In the case of a Phase I ESA, you really do get what you pay for.