Farallon Consulting's webinar series, Meet the Experts, will be hosting Metal Recycling: Challenges and Opportunites for an Evolving International Business Industry on Thursday, June 4, 2020.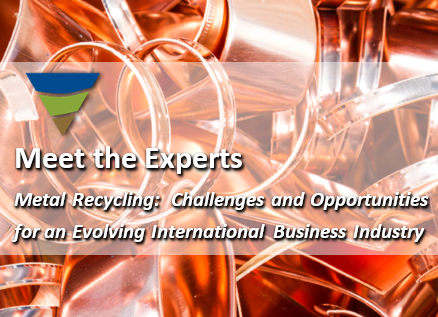 Presenters:
Craig Ware, Principal Geologist with Farallon Consulting
Hank Doane, CFO and Senior Vice President of PNW Metal Recycling

Duration: 45 minutes
Summary: This informative webinar, hosted by Hank Doane and Craig Ware, will lead a broad discussion of the metal recycling industry to develop a greater understanding of trends, challenges and opportunities that affect local and international businesses, governments, and the environment. Hank and Craig will explore lessons learned and trends locally, against the backdrop of international commerce and politics to meet increasing demand and promote environmental sustainability. Please join them to discuss environmental and business perceptions and perspectives to gain a better understanding of this highly complex and increasingly essential industry.
Date & Time:  Thursday, June 17th, 2020 at 9:00 a.m. PST
Register: Advance registration requested. After registering, you will receive a confirmation email containing the link to join.