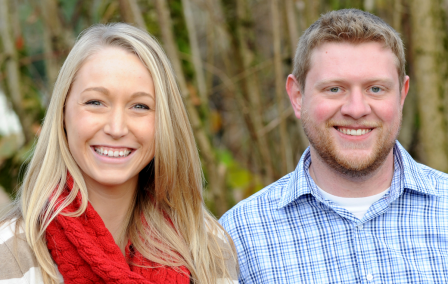 Farallon recently welcomed two new Staff Environmental Scientists: Ms. Amber Bailey; and Mr. Ryan Ostrom. Both work from Farallon's Issaquah headquarters.
Amber earned a Bachelor of Arts degree in Honors Environmental Studies, with an emphasis in stormwater management and Geographic Information Systems (GIS), from the University of Washington. Amber's industry experience includes stormwater work with the National Pollutant Discharge Elimination System program at EPA. As part of a stormwater case study involving Tribal and State affiliates, she created ArcGIS maps to analyze and compare demographic features and water quality risk factors to aid in policy decision-making. In her role with Farallon as an Environmental Scientist, Amber is involved in soil and groundwater sampling, supports stormwater evaluation and mitigation projects, and assists in developing Stormwater Pollution Prevention Plans; Spill Prevention, Control, and Countermeasure Plans; and implementing best management practices. Amber also will apply her map-creation skills to ArcGIS mapping projects.
Ryan earned a Bachelor of Arts degree in Environmental Studies at the University of Washington. His senior capstone project involved analysis of recent advances in biofuel technologies, and highlighted promising alternative feed stocks. His presentation on the future of biofuels received an honorable mention award. Ryan's industry experience includes an internship with EPA Region 10 in the Office of Transportation and Air Quality. As part of that internship, he navigated research databases and extracted data from scientific articles to determine the production potential of emerging biofuel feed stocks, and long-term compatibility concerns for biofuels held in underground storage tanks. As a Staff Environmental Scientist with Farallon, Ryan supports construction oversight, operation and maintenance of remediation systems, and field data collection efforts across the Pacific Northwest.